"What wisdom can you find that is greater than kindness?"

~Jean-Jacques Rousseau
Location
My name is Stephen and I'm a Psychotherapist practicing Integrative Psychotherapy and Existential Analysis in Stepps, Glasgow, Scotland, about 4 miles northeast from the city centre. It is a quiet, residential area with free, on-street parking. I provide a safe, comfortable environment in which to meet, which allows us to focus on the work you want to do, with an assurance of complete privacy and confidentiality.
Sessions can be done in-person at my practice or from your own home via SKYPE
You can contact me via the APPOINTMENTS Page
"Stephen is both an intuitive and genuine person and therapist. He is very skilled in partnering you through an insightful and therapeutic process. This can be challenging but ultimately proved to be a rewarding and helpful road to personal growth and to moving forwards in my life. Thank you Stephen. Highly recommended." ~ review by Jim M (in-person and SKYPE work)
Qualifications: BA (Hons), MA (Psych), MA (Ex. Psych)
I did over six years of psychotherapy training, and have two Masters degrees: one in Integrative Psychotherapy and Counselling, and the other in Existential Psychotherapy and Counselling, both degrees earned with Distinction.
Professional Experience: 20 years
I have 20 years experience as a psychotherapist, with ten years experience in the NHS, working as a psychotherapist in tertiary care with over twenty patients a week referred to me by GPs, Psychiatrists, Community Mental Health Teams and Social Workers; supporting patients with a wide variety of both serious psychiatric and everyday life difficulties ranging from depression and anxiety, struggles with relationships, the effects of neglect, abuse and trauma in childhood and adulthood, and low self-esteem, to severe and enduring mental health and personality issues and disorders.
I also have several years experience working in the judicial system, with victims of crime, with bereaved people, and with persons both in the community and in residential settings who have mental health needs, substance misuse issues, and homelessness difficulties.
Other Qualifications

In addition I'm a qualified yoga teacher and trained as a photographer and fine artist and incorporate aspects of these in the service of stress relief, anxiety management, relaxation training, awareness development and the therapeutic use of art, creative media and writing to help patients access and express experiences that are too difficult or painful to put into spoken words. This is especially helpful in allowing both adults and younger people to explore difficult, painful and traumatic experiences in ways that are less distressing than talking.
Existential Analysis is fundamentally de-stigmatising of patients, and seeks to relate to individuals primarily in human terms rather than via their problems or diagnostic labels.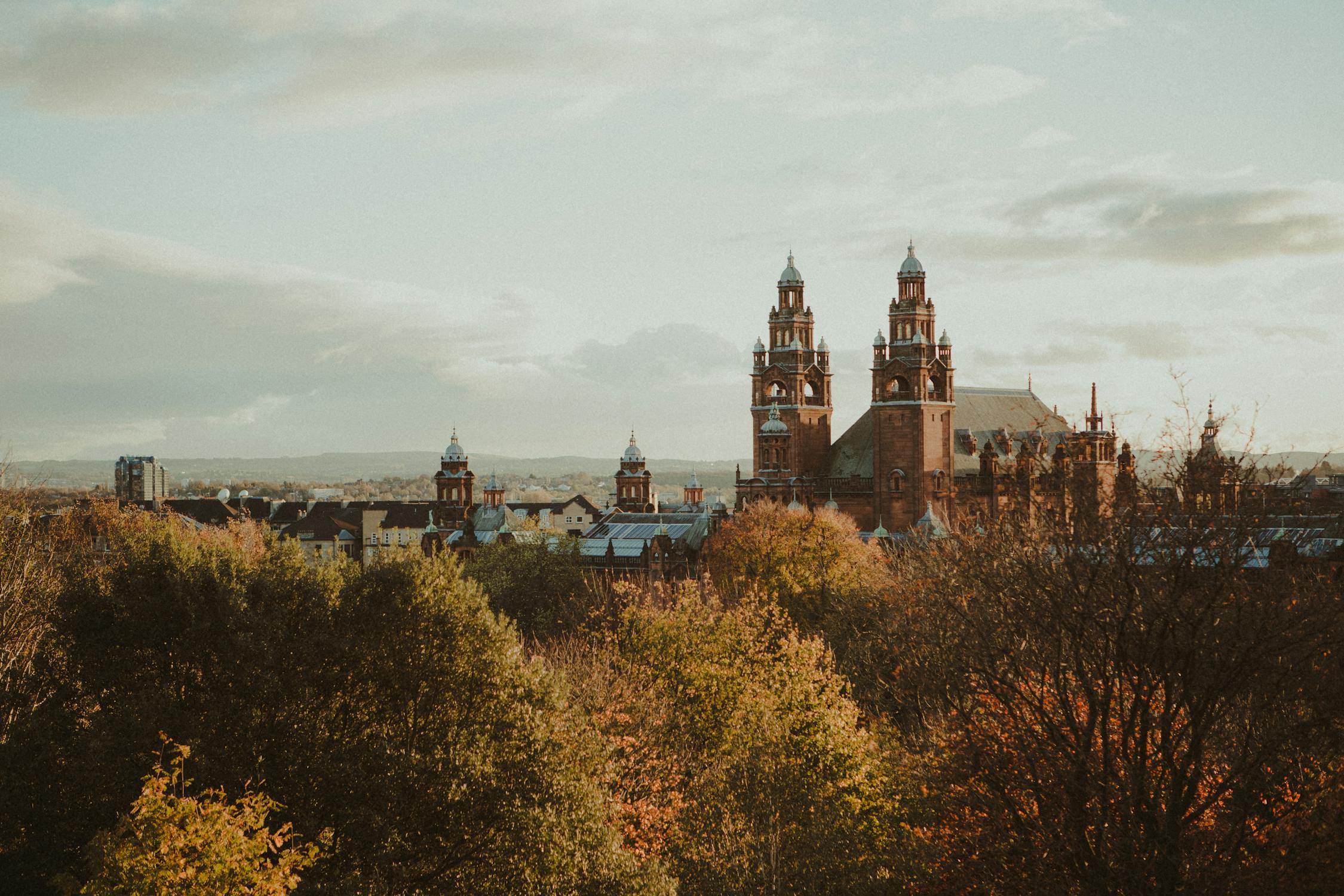 Personal Experience
I grew up in Glasgow, Scotland and have travelled extensively around the world. Most of my learning about human distress and struggle has come from the wide variety of people, cultures, beliefs and situations I have encountered in my life, not least via events and periods of suffering, trauma or adversity that I have personally survived and worked through to a place of healing. Like many of my patients I've also lived through the kinds of experiences that can leave us feeling wrecked, overwhelmed or at the end of our rope: bereaved, unloved, alone, shamed, abused, betrayed, exploited, humiliated, furious, depressed, hopeless and worthless. I've experienced times where I felt too anxious or uncertain to talk about my experiences, or where I encountered people and services that clearly did not truly understand me or meet me with genuine compassion when I made the effort to reach out in a fragile state, thus compounding my primary struggles with further insult and vulnerability. This is an all-too common experience for many.
Having someone insightful, genuine and kind to turn to can be critical when we are at our most fragile. Indeed, in my opinion it is crucial for anyone seeking therapeutic help – particularly where deep or powerful feelings and experiences are involved – to find a psychotherapist who has survived and healed from their own traumatic experiences and painful life struggles and who is willing to be real with us and shed any pretence or role-playing. Such therapists tend to have a lot of courage to be authentic with their patients: to be unafraid of powerful emotions, powerful truths, and the kinds of frightening or embarassing experiences that accompany trauma and abuse from which others may shy away or respond clinically or academically. Having someone fearless by your side whilst you tackle your own pain is something academic qualifications and clinical interventions alone cannot provide.
"Thank you for your insight, your flexibility, your patience, professionalism, fairness, thoughtfulness, sensitivity, gentleness, and kindness. For sharing your wisdom, intelligence, and life experience with me. Thank you for your manners, integrity, and gentlemanlike treatment of me. And for giving me the experience of not being treated like an object or crazy person or lab rat. Thank you for instead treating me with respect and dignity, equality and sincerity. For your affirmation, validation, appreciation, and encouragement. Thank you for seeing me and for so much more." ~testimonial by S.M. (online therapy)

I've spent thousands of clinical hours with patients, psychotherapists, counsellors, psychiatrists, psychologists and other professionals in the workplace, and received many years of psychotherapy myself as part of my training requirements, as well as a person in need. I know what has been helpful and what hasn't, what has engaged me and what has put me off, and this also informs my way of working, which you will find honest, genuine and to the point. Because, in my experience, personal authenticity in the therapeutic relationship is what makes the psychotherapy relationship effective.
"Human life and humanity come into being in genuine encounters. The hope for this hour depends upon the renewal of the immediacy of dialogue among human beings."
Existential Analysis and Integrative Psychotherapy

My therapeutic orientations are called Existential Analysis and Integrative Psychotherapy. These are experiential, holistic, hermeneutic, phenomenological and somatic approaches to working with personal experience. In plain English, when you fully commit to the therapy work these therapies, as I have formulated them, can work at deep and complex levels of experience of which you are likely to have only a slight or partial awareness, helping you change more than just 'negative thoughts' or gaining insight. By working with a person's whole experience and these many different ways of making sense of the world, awareness, new connections and change can take place at deeper levels of experience that include the intrapsychic, affective, cognitive, physiological, behavioural, transpersonal etc.
The existential approaches in therapy, for example, have evolved over a hundred or so years from the time of Freud and a form of existential enquiry was adopted by pioneering Glasgow Psychiatrist R.D. Laing and others. They are fundamentally de-stigmatising of patients, and seek to relate to individuals primarily in human terms rather than via their problems, social norms or superficial references and diagnostic labels. As such, whilst I have a good knowledge of psychiatric disorders and diagnoses, I practice by deliberately avoiding pathologising or labelling you in order to understand and connect with your own sense of yourself, your worldview, your personality and your beliefs. The therapeutic relationship is founded on two people being emotionally open and truthful, since understanding how we affect one another's thoughts, ideas and feelings is central to understanding ourselves and our impact upon others. This is quite different to the therapist playing the role of a 'blank screen'; a role common to many other therapies.
Existential Analysis as I have formulated and practiced it over the past twenty years isn't a fixed system or set of techniques repeated from an instruction manual by each practitioner, but an individual way of creatively exploring a person's unique, embodied experience and worldview with an emphasis on truth, intuition and honesty in relationship. Often, for example, we hold our suffering not only in our minds, our illusions and delusions about ourselves, but in our bodies, emotional memories and awareness habits. Finding ways to release emotions held in the body, as tensions, impulses, urges and old needs for example, is a crucial part of recovery for many people.
Integrative Psychotherapy is the name given to work that uses many different therapeutic ideas and methods that are compatible with viewing the whole person as a multi-dimensional Being: emotional, cognitive, spiritual, relational and sitting within a socio-political and economic context that necessarily influences each of us. Each person is a free, autonomous agent capable of creating new paths and directions in his or her life in a world full of internal and external challenges and obstacles, some of which can be overcome and others only lived with as limitations to our freedom. Change happens by doing things differently, not just by talking, changing thoughts or gaining insight. When our actions, values, beliefs, emotions and words are in harmony then we act more authentically with less inner and outer conflict. Changing our thoughts alone often changes very little.
"If you take responsibility for what you are doing to yourself, how you produce your symptoms, how you produce your illness, how you produce your existence – the very moment you get in touch with yourself – growth begins, integration begins."
My Philosophy
I view my role as being my patient's best advocate: helping empower motivated people to know themselves better, to take better care of themselves, meet their needs more honestly and effectively, and overcome their internal and external obstacles to a well-lived life. In order to do that well I need to know what my patient truly thinks and feels. In turn, I relate to my patients as equals in a collaborative partnership and, for example, make my notes available to them at any time as a feature of trust and transparency in my practice. I have written a large number of articles as resources for supplementing the work I offer, that save my patients time and money by imparting information that can help them meet their needs more effectively in sessions.
Healing results from coming to terms with our own experienced truth: truth that emerges at different levels of awareness and in different ways beyond just the content of our thoughts, our ideas of self, our narrative or speech. I use a wide range of skills and methods to this end, making the process interesting, engaging, creative and challenging.
My personal philosophy in therapy is driven by the belief that developing personal authenticity is central to change, good mental health and strong relationships, with authenticity forming the foundation of the therapeutic relationship. Personal authenticity is a commitment to being aware of and completely honest with yourself at any given moment; living your values, taking responsibility, expressing yourself with your unique voice, whilst having the skills to protect yourself with effective boundaries, and meet your needs effectively. That process starts within the safe space created in each session.
"I came to Stephen with some ambivalence towards therapy because I found it hard to believe that my old, engrained beliefs and habits could be shifted; In fact, I'd almost given up hope that I could feel better. But during our first meeting I felt I could work with him and soon, I was doing some challenging and daunting work. In a matter of a few months, I learned more about myself than in the previous years of therapy and as well as this new self-knowledge, I have achieved a level of self-acceptance that I never thought possible. Stephen has provided me with a model and a set of skills I can apply to define and address my needs, increase my self-reliance, and tackle situations that once baffled me. We have incorporated my film work and creative writing into sessions to help interpret and understand my needs, and how I see the world. I have never felt as alive, and although I still meet bumps in the road, I have renewed hope, and I'm making steady progress towards some quite specific objectives. Stephen seems to strike the perfect balance between being a trusted advocate, having crystal clear boundaries, and in the midst of this close therapeutic relationship, he is always highlighting one's own personal responsibility. He never pushes me, unless I ask him, but I always feel he's nudging me in the directions I want to travel. I think I have grown more in the last few months, working with Stephen, than I could ever have imagined and I'm certain there's more to come. He has helped me to find myself in the world and I'm glad to be home."

~ testimonial by Jim B. (in-person and Online Therapy)
Goodwill Policy

I have a genuine interest in helping people overcome their suffering and find their authentic voice. And so my practice is naturally driven by goodwill. I endeavour to help you fully address your needs and concerns with fairness, caring and compassion throughout each session and to finding collaborative solutions with you where they are humanly possible. I invite open dialogue at all times on whether each session is meeting your therapy needs so that I can provide the best possible service to you. However, I'm only human, and should you feel that I have failed to do my best with you and you are unhappy with the quality of support you receive in any psychotherapy session you attend you have 7 days within which to request a full refund of that session fee without challenge or question. Goodwill refunds are never issued in response to dishonest, coercive or disrespectful behaviour (see Common Sense Clause in Agreement).
Regulation of Psychotherapy in the UK

Unlike medicine, nursing or psychology, psychotherapy and counselling in the UK are professions that are not regulated or licensed by government as they may be in some other countries. A few years ago the UK government declined to assert State control over psychotherapy and counselling. Instead, private trade organisations set themselves up as systems of over-sight and management of professionals who choose to become members. Membership with them is not a legal or professional requirement in the UK, but is purely voluntary. I currently choose not to take out annual membership with any private organisation whilst it remains voluntary. However, if it is important to you that you see a practitioner who is a member of a private trade organisation then please seek help via one of their membership lists, which contain the details of thousands of counsellors and therapists who choose to be affiliated with them. more
Read the GUIDE page for an essential overview for starting your psychotherapy, counselling or personal development work.
All artwork by the author
existential-analysis.com and therapyglasgow.com and existential-psychotherapy-online.com are domain names owned by Psychotherapy, Counselling and Personal Development, Glasgow
© Copyright Notice: All original artwork, photographs, written and audio material on this website is subject to copyright and cannot be used, shared or reproduced without permission and clear attribution being made to the author. Please contact me if in doubt. Other images are used under Creative Commons licences where attributed.

Main image used under Creative Commons licence from dreamypixel